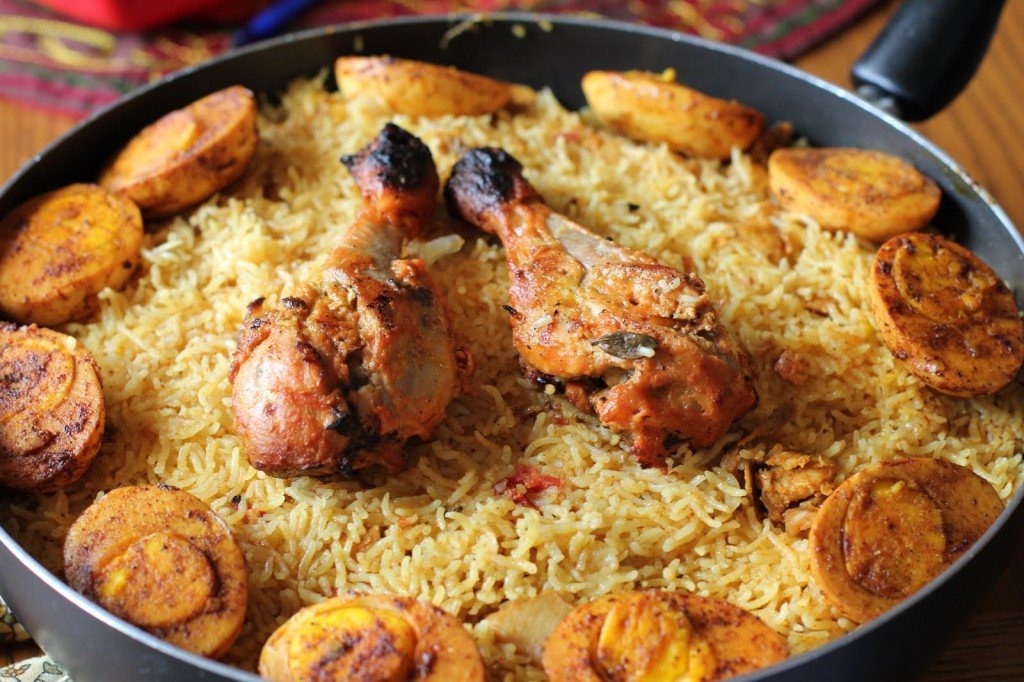 Speedy Chicken Biryani Cooking recipe
Ingredients:
Serves 4-6
2 Chicken breast fillets
1 x 15ml spoon vegetable oil
Bunch Coriander
1 medium red onion
100 g French beans
4 x 15 ml spoons Balti curry paste
100 ml water
4 tomatoes
500 g cooked basmati rice
2 hard boiled eggs
Directions for Preparation of Speedy Chicken Biryani:
Peel and chop the onion finely.
Wash the French beans, tomatoes and coriander.
Using the scissors chop up the coriander in a mug.
Chop off the ends of the beans and cut in half.
Cut the tomatoes into quarters.
Cut the chicken into 1cm diced pieces and place in a bowl.
Put the oil in the saucepan and heat.
Add the chicken, curry paste and half of the coriander.
Stir and cook for 5 minutes. The chicken will change color from pink to white.
Add the onion and green beans and cook for 3 minutes.
Then add the water and tomatoes and cook for 3 minutes.
Add the cooked rice. Mix well, cover and simmer for 2 minutes.
Peel the hard boiled eggs and cut into quarters.
Spoon the biryani into a large serving dish and garnish with the hard boiled eggs and sprinkle with coriander.