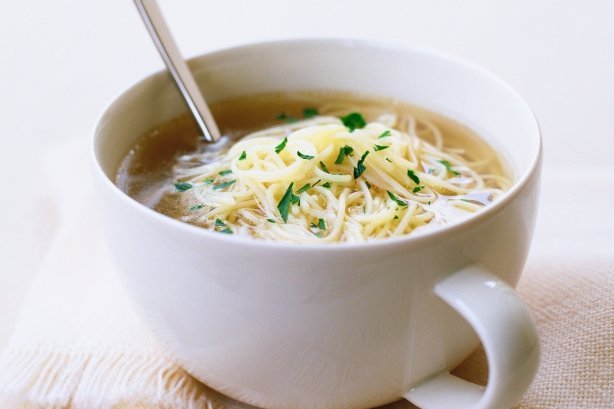 Chicken Noodle Soup cooking recipe
Ingredients Required:
2 Teaspoons Butter
1 Cup Sliced Celery
1 Cup chopped carrot
½ cup Chopped Onion
1 Small Potato, Diced
1 Teaspoon Thyme
1 Teaspoon Poultry seasoning
14 Ounces Chicken Broth
2 Teaspoons Chicken Bouillon
4 Ounces Egg Noodles
2 Cups Cooked Chicken
Parsley
Directions for Preparation of Chicken Noodle soup:
Melt butter in large pot.
Sauté the celery, carrot and onion for 2 minutes.
Add potato, thyme, poultry seasoning, chicken broth and bouillon. Bring to a boil.
Add noodles and chicken and cook on low for 20 minutes.
Sprinkle with parsley.