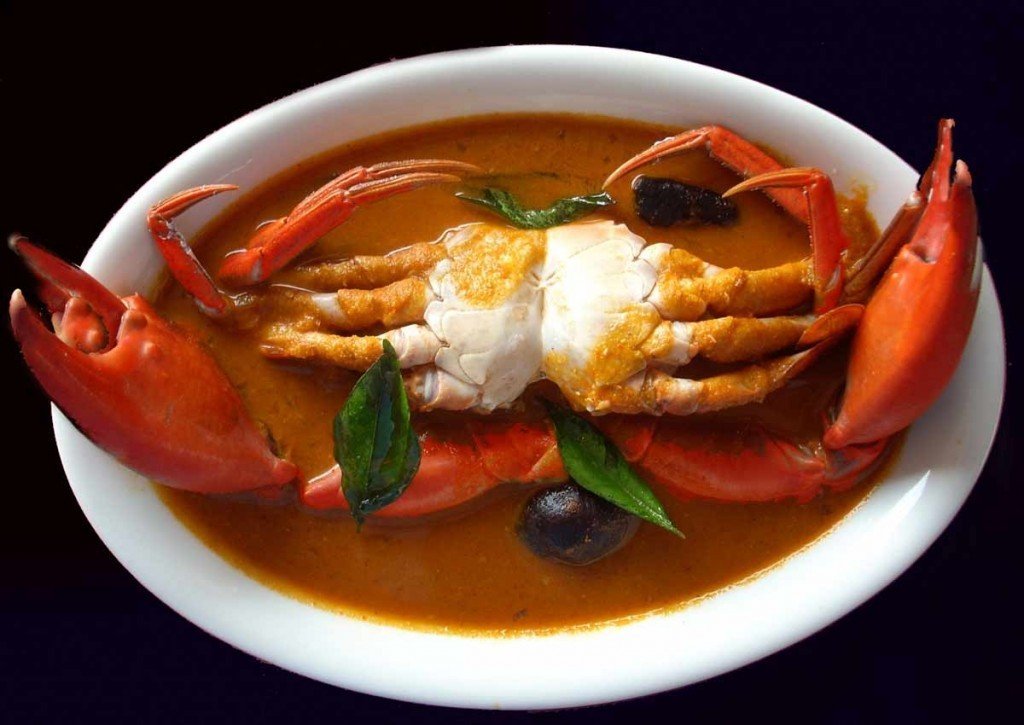 Crab Curry cooking recipe
Ingredients
Crabs (large) – 4 nos
Small Onions (Sliced) – 100gm
Green chillies (chopped) – 2nos
Roasted curry powder – 3 1/2  tbsp
Turmeric powder – 2 tsp
Pepper – As required
Chilli Powder – ½ tsp
Fenugreek – 1 tsp
Gamboges (chopped) – 2 pieces
Curry leaves – 1 stem
Water – 2 cups
Thick coconut milk – 4 cups
Mustard powder – ½ tsp
Lemon juice – 1 lime
Salt – As required
Preparation method:
Clean the crabs and divide each into 4 pieces.
Place them in a large pan, adding all the ingredients except coconut milk, mustard powder, lime juice and salt.
Bring the contents to the boil.
Add coconut milk and allow to simmer for 10 minutes
Add lime juice, mustard powder and salt.
Stir for a few minutes until flavours are married.
Remove from heat and serve hot.