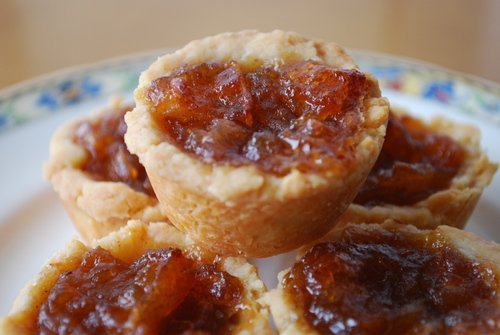 Ingredients Required
1 cup Butter, softened
8 Ounces Cream Cheese
2 ½ Cups Flour
4 large Green Apples, Finely chopped
1 Cup Sugar
2 Teaspoons Cinnamon or Apple Pie Spice
¼ Cup Flour
Directions for preparation of Apple Tassies
Cream together the butter and cream cheese.
Gradually add flour.
It should form a moist dough.
Portion into approximately teaspoon balls into mini muffin tin.
Flatten to fit tin.
In a medium sauce pan combine apples, sugar and cinnamon.
Cook for 5-7 minutes until the apple begin to soften.
Add flour and mixture will thicken slightly.
Add filling with a spoon to each tart shell and avoid apples overflowing sides of pan.
Bake at 400 degrees for 20-22 minutes.
Let rest for a couple minutes and release with a teaspoon.
You can either drizzle them with a caramel sauce, dust with powdered sugar or you could even top with a crumb topping prior to baking.