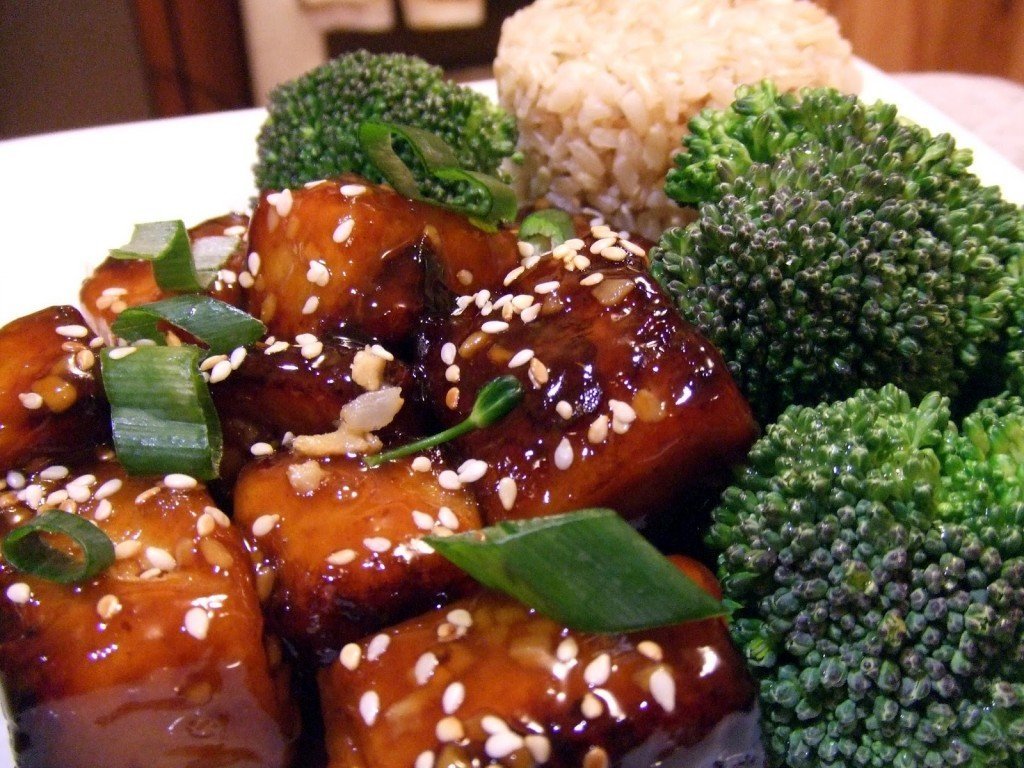 Sesame Tofu recipe
Ingredients:
14 Ounces Extra firm Tofu
¼ Cup cornstarch, for dusting
Canola oil (for frying)
½ cup Sesame seeds, lightly toasted
1 Bunch Scallion, Trimmed and cut into 1-inch pieces
1/3 Cup Honey
3 Tablespoons Finely Minced Gingerroot
3 Tablespoons Tamari Soy Sauce
2 Tablespoons Sesame oil
2 Tablespoons Rice Wine Vinegar
2 Finely Minced Garlic cloves
1-2 Teaspoon Red Chili Pepper flakes
Direction for Preparation of Sesame Tofu:
Wrap tofu with paper towels and place on a cutting board.
Put a heavy plate on top to press out liquid for approximately 20 minutes.
Stir sauce ingredients together in a saucepan.
Simmer sauce while you cook the tofu.
Dry drained tofu with paper towels and cube.
Dust very lightly with cornstarch.
Heat 1" oil in deep frying pan.
Fry tofu in 350 degree F oil until golden brown.
Placed fried tofu in a large bowl and toss with 2/3 cup sauce, sprinkle liberally with sesame seeds and scallions.
Toss gently.
Serve remaining sauce for dipping or drizzled over vegetables.