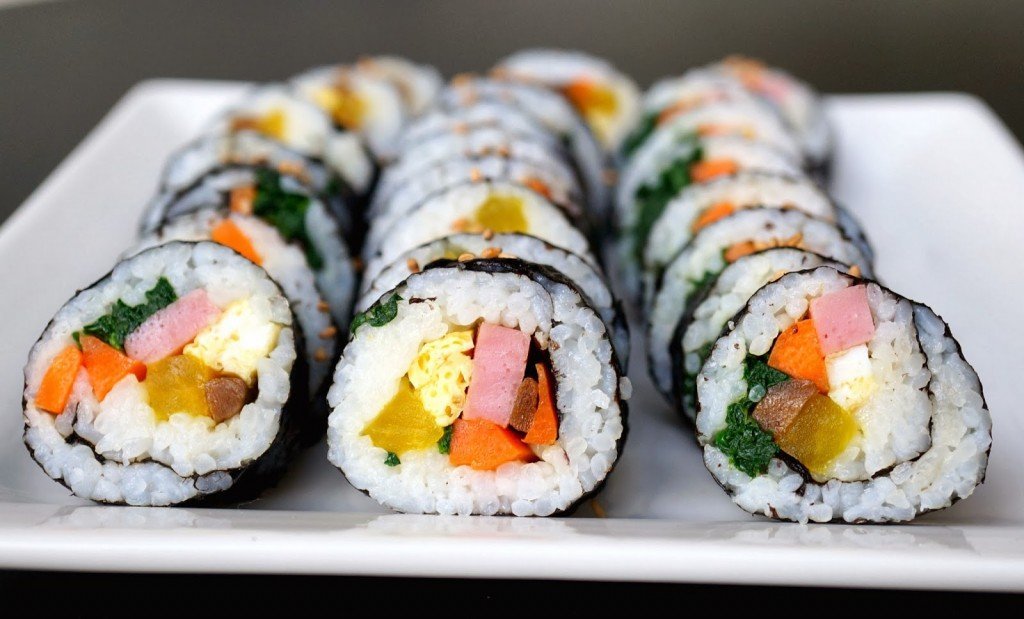 Kimbap cooking recipe
Ingredients:
Hot cooked rice – 4 cups
Rice vinegar – 1 teaspoon
Soy sauce – ½ teaspoon
Dark sesame oil – ½ teaspoon
Kim fresh Seaweed – 4 sheets
Carrot, Julienned – 1 small
Eggs, beaten – 2
Frozen Spinach, Thawed and Drained – 10 Ounces
Sesame oil – ½ teaspoon
Pickled Yellow radishes – 4 Slices
Sesame seeds, toasted – 1 tablespoon
Direction for Preparation of Kimbap:
Let rice cool a bit.
Meanwhile, mix the rice with the vinegar, soy sauce and sesame oil.
Fry eggs as if it were a pancake.
Cut egg into strips.
Mix Spinach with sesame oil and soy sauce.
To assemble, put rice on a bamboo roller.
Spread rice over 2/3 of the sheet, lay carrots, spinach and egg on top.
Sprinkle with sesame seeds and roll like a jelly roll.
Cut into ½ inch rounds.